We have all been there – you sit down with the idea of writing a FIRE blog post, aaand… nothing.
Cmon! Writing about something you're knowledgeable about shouldn't be that difficult… right?

Even the thought of trying to write relevant, clear, and engaging content all while under a strict deadline AND balancing all your other responsibilities is enough to induce panic attacks – but that doesn't mean your companies blog isn't valuable!
Consistent and regular content posting is key to a good marketing strategy. According to HubSpot,
"Companies who blog, receive 97% more links to their website than those who don't."
Simply put, blogging drives traffic to your website.
Keeping a blog is fundamental to your overall marketing strategy, however, there are many factors that make it a bit more difficult than just putting words on a page. It requires time, knowledge and discipline to create an exciting blog that generates business.
While helping your search rank, your blog also strengthens your authority in your industry. Treat it like your own personal platform to share your insights and snippets of expertise on a subject. Solidifying yourself as a thought-leader in your industry is crucial to generating legitimate business and leads.
When inspiration fails to strike or you're just plain too busy, writing interesting and engaging content can sound like a daunting task. If you can relate to any of the things mentioned so far, it may be time to hire a writer. What Luck! There's also a whole bunch of services that can help you dominate your future marketing goals!
Unsure if the time is right to outsource your blog? Here are 5 signs that you probably need to hire a writer:
1. YOU KEEP PUSHING DEADLINES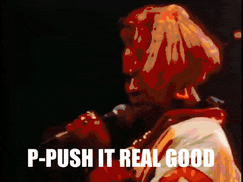 We understand… You're very busy and when it comes to your daily list of things to get to, blog content most likely isn't near the top. However, if you find yourself constantly pushing your content deadlines off to the side and swearing to yourself that "you'll get to them tomorrow," it's probably time to outsource the writing to someone who thrives off of meeting those circled dates on their calendar.
It always starts with good intentions, but those will only get you so far if you want to create quality content that gets your business noticed. The key to keeping your audience engaged is consistency and regularly posting on your platform.
Just picture it – deadlines have been met, you have a happy boss and you have quality content that actually generates leads.
2. YOUR TEAM IS AT IT'S CAPACITY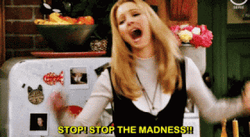 Delegating tasks and projects is key when in charge of a team. A blog post may seem like an easy thing to just hand-off to someone, but with everything else on their lists, your team may be feeling the same way you do – at capacity.
Adding unnecessary tasks to even the most capable teams' to-do lists can stretch them thin, use up valuable resources, and most of all can distract them from the work that really matters. Resulting in half-hearted blog posts that interest and entice no-one.
3. YOUR TEAM LACKS THE EXPERTISE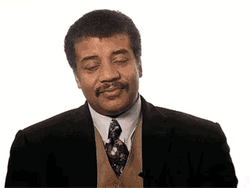 If anything, the technology boom of the 2000s boosted the creation and spread of information.
It may seem impossible to keep up with the ever-changing trends and shifts in the marketing industry with all of the other things you have to do.
Hiring a writer will help you create content for your brand and can also alleviate some of the pressure of trying to be a marketing master yourself.
4. YOUR BLOG ISN'T GETTING THE ATTENTION IT DESERVES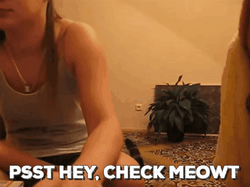 Let's say you finally have yourself a decent blog with semi-regular posts. Each week or so, you down your third Red Bull, buckle down at your computer and create away. Before you know it, you've spent hours pouring some serious heart into your post. There's an old movie you're reminded of… something about building it and they will come… or something… unfortunately that's just not always true.
Nothing burns more than having your work go unnoticed and unappreciated. There are a few different reasons your blog could be underperforming. Maybe it's a lack of key phrases and words, or a failure to target your correct buyer but whatever it is, it seems your posts are getting lost in the deep void of cyberspace.
Don't just hire a writer, hire and EXPERT. Your content is more than just something to read, you need it to deliver.
5. YOU'D RATHER BE DOING ANYTHING ELSE THAN WRITE A BLOG POST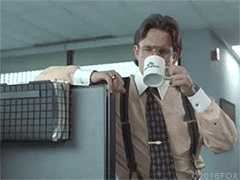 When it comes to content creation, do you find yourself willing to do anything else except write? Organize your supplies, empty the trash, maybe even come in on Saturday…
There are options if you feel that writing isn't for you and believe us, it's definitely not for everyone. It's easy to hire a content-generating service – Like us! –  to take hard work for you so you can focus on what you enjoy doing most!